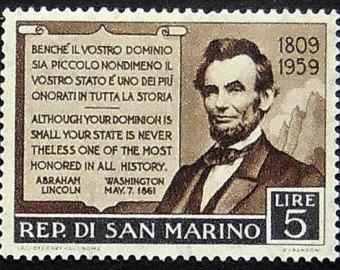 about us
WHO WE ARE
In line with the European and Italian migratory flows in particular, between the end of the 19th century and the early years of the 20th century, the Republic of San Marino witnessed a profound change in the choice of emigration destination. Even if the data regarding San Marino expatriates assume statistical significance only from 1923, year in which the passport replaces the expatriation card, it can nevertheless be argued that in this period the United States of America is becoming an important pole of attraction for the San Marino emigrants as well as for most European countries. If until the early 20th century, departures from San Marino to the United States are occasional and limited to a few units, from the first decade of the century the data becomes numerically more important: between 1905 and the outbreak of the First World War, always more Sammarinese chose to embark towards this land of hope.
PURPOSE OF THE ASSOCIATION

The San Marino-America Association is a non-political and non-profit organization pursuing the following aims:
• Favor bonds of friendship and esteem with the peoples of America;
• Promote and develop informative and cultural relationships and exchanges with all the San Marino communities residing abroad;
• Assisting Members in protecting the rights acquired during their eventual stay abroad, such as educational qualifications, professional and work qualifications, and social security.
To achieve its goals, the San Marino-America Association can:
• Intervene at foreign consulates and embassies to mediate and facilitate the expatriation, repatriation of San Marino citizens and residents in San Marino
• Take initiatives aimed at obtaining expeditions in cases of emergency, facilitating collective journeys s cultural, informative purpose, professional qualification and work purposes, as to access libraries, publications, teaching materials, videos and documents in general;
• To stimulate the participation of Members in all the activities that the organization will be able to promote, such as evening language courses, round tables, debates, recreational events, free time;
• To encourage the active participation of members in the social, economic and political structures of the country of residence.